Made in Gloucestershire celebrates our first 100 members and affiliates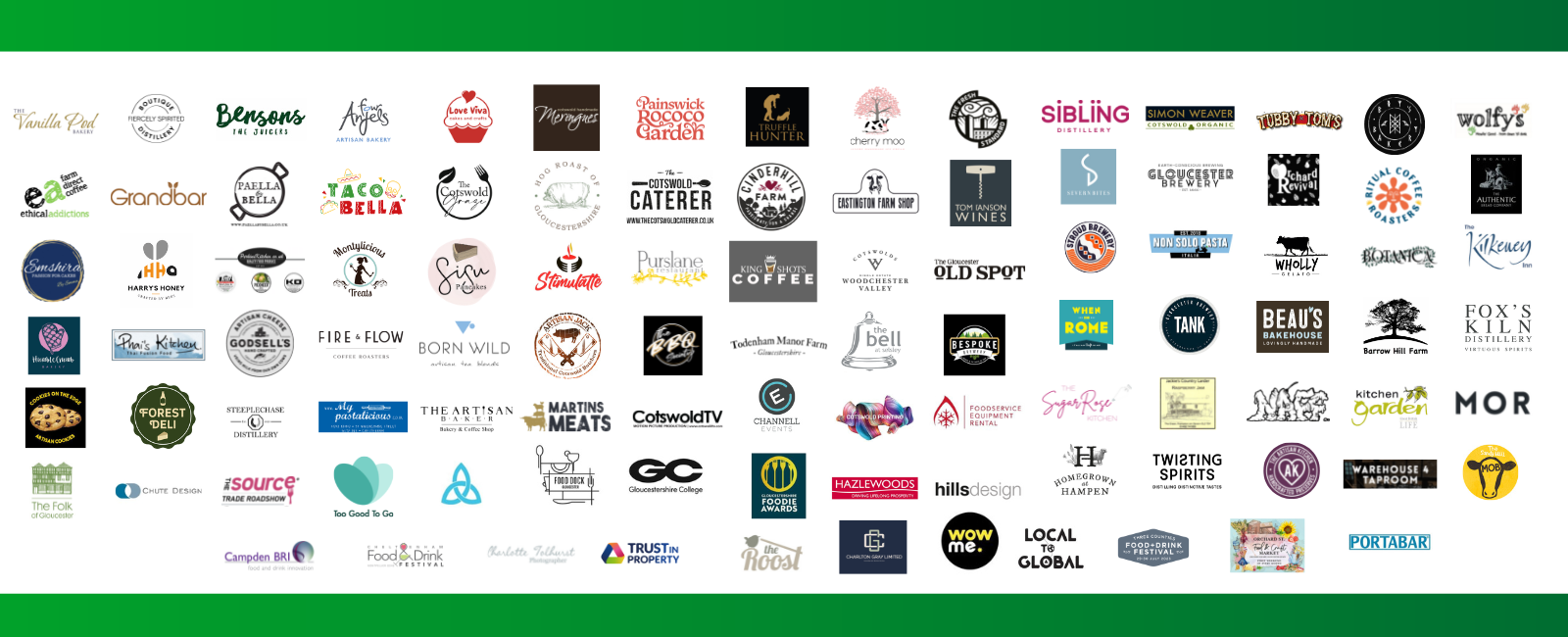 Since Made in Gloucestershire's launch in July 2022, more and more businesses have jumped at the chance to join – passionately supporting our initiative's ethos of supporting local. And now Made in Gloucestershire has reached our first big milestone – 100 members and affiliates.
Members include Sibling Distillery, Gloucester Brewery, Wolfy's, When in Rome, MOR Bakery, Ethical Addictions, Purslane Restaurant, Forest Deli, Cinderhill Farm, and Eastington Farm Shop - to name but a few of the food, drink and hospitality venues that have joined Made in Gloucestershire so far.
In November 2022, our new affiliate membership was added to the initiative due to the overwhelming interest from businesses wanting to pledge their backing. The affiliate scheme is for any organisation that supports or is connected to the food and drink industry, but isn't a food or drink producer themselves, and wants to champion Gloucestershire's independent foodie producers and hospitality industry.
Made in Gloucestershire now has 25 affiliates, who all want to work with independent producers and hospitality venues in the county. Affiliates so far include Campden BRI, Channell Events, Charlotte Tolhurst Photography, Cotswold TV, Gloucestershire College, Gloucestershire Foodie Awards, Hazlewoods and more.
"I am delighted to share that we have reached this important milestone for Made in Gloucestershire. The vibrancy and quality of Gloucestershire's food scene is unparalleled as shown by the incredible, award-winning businesses who have joined us so far."
The response to the project so far has been very positive indeed and we look forward to working with our now 100-strong member and affiliate community to keep spreading the message of buying and supporting local.
"To businesses who haven't yet joined, we'd love to hear from you. The initiative is fully funded until August 2024 so you don't have to pay a penny.
"How fantastic would it be if our directory listed every single food, drink and hospitality business in Gloucestershire? That is our aim – to be the go-to place to find a local business to support. Here's to the next 100!" - Dev Chakraborty, Deputy Chief Executive of GFirst LEP and Made in Gloucestershire.
Explore Made in Gloucestershire's directory here: www.madeingloucestershire.com/member-directory
To become a member or affiliate, visit Made in Gloucestershire's website here: www.madeingloucestershire.com/join-us/
Share this story: