Made in Gloucestershire members offered exclusive discount from Foodservice Equipment Rental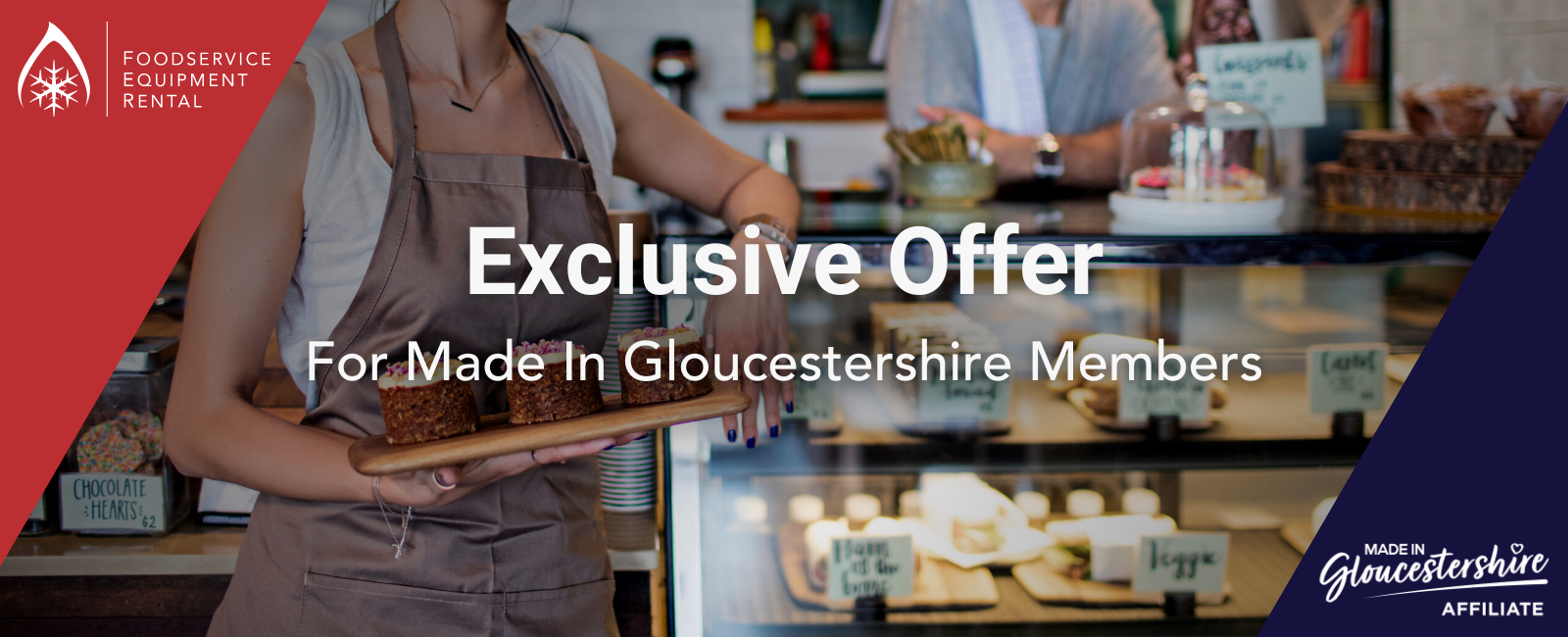 Foodservice Equipment Rental is offering a special deal to all members of the Made in Gloucestershire programme.
Right now, you can get FREE delivery on all of Food Equipment Rental's refurbished catering equipment!
All of their used approved stock is available immediately so if you have a deadline or need to replace something urgently there is no better time to get your hands on this fantastic kit. Also, if you choose one of their rental contracts for your catering equipment you will get ongoing maintenance cover from their team of expert engineers to ensure you have total peace of mind.
Their rental contracts also save you money upfront and make budgeting for your business a breeze by leaving your capital available for emergencies or even expansion. FER's team of friendly advisors are also available for consultations if you need help choosing the right catering equipment for your operation, the best rental plan for you or even some insight into energy efficiency. They have more to offer more than just refurbished equipment, so if you want to get your hands on a piece of brand-new kit, their "Try it, Buy it" contracts let you decide if it's the right fit for you without committing to a full purchase.
If that wasn't enough, they are constantly commissioning their used approved equipment, with different products becoming available each week. If you need something you can't see on their website speak to an advisor to arrange a stock check and if they have it in their depot they can expedite their refurbishment process just for you.
If you want to take advantage of this offer, or any of the services FER can help you with then give their team a call at 01242 663149 and get a FREE consultation. They can guide you through anything including kitchen design, brand choice and even finance plans or if you need a more detailed enquiry handled why not email them at postbox@fer-uk.co.uk. That way their advisors can respond with all the information and get in touch at a time that suits you.
They are very much looking forward to solving your problems and welcome any contact even if you just want to get to know us more ahead of any future needs you might have. They'll keep you on record to save you time when you next need them, and you can even choose how you want to connect so that you are kept up to date with all their latest deals and product collections. All the best from the team here at FER, they hope to speak to you soon.
Share this story: