Makers' Spotlight – Tubby Tom's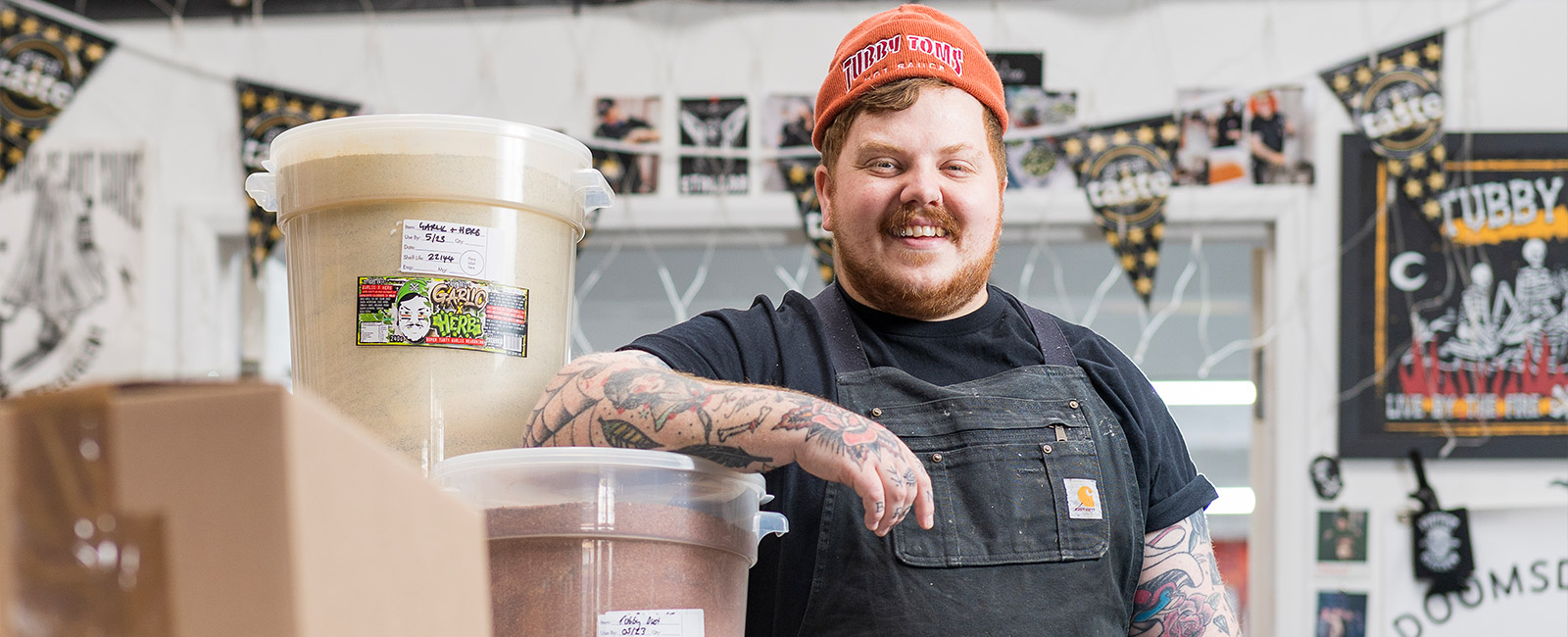 3 June 2022
Makers Spotlight
Tubby Tom's got started in 2014 with a humble batch of BBQ sauce. Founder Tom Hughes made some sauce at home, his friends loved it and convinced him to sell it, and the rest is history.

These days, Tubby Tom's produces a wide range of sauces and seasonings for every taste and sells to stockists all over the world, but they've still got a DIY attitude at heart with sauces and packaging inspired by punk rock, graffiti tags and tattoos. We caught up with Tom to find out more about how Tubby Tom's has grown and also which sauces go best with a fry-up…
What do you make?
We make the world's best sauces and seasonings – there's something for every occasion that will blast your tastebuds into outer space!
Do you use any local Gloucestershire produce in your products?
We do indeed – my brother Matt is the director over at Bespoke Brewery in Littledean, and we use his Money For Old Rope Dark Ale in our Smokey Maple BBQ Glaze. It tastes absolutely awesome.
What inspired you to start your business in Gloucestershire?
Funnily enough, I moved away to Cardiff for chef training after the initial success of the Tubby Tom's BBQ sauce, but after nine months, my wife and I decided that we wanted to be back in Gloucestershire so we packed up and headed home. I grew up here and have always loved the local food and small business scene here, so when it came time to expand, it was a no brainer to be based here.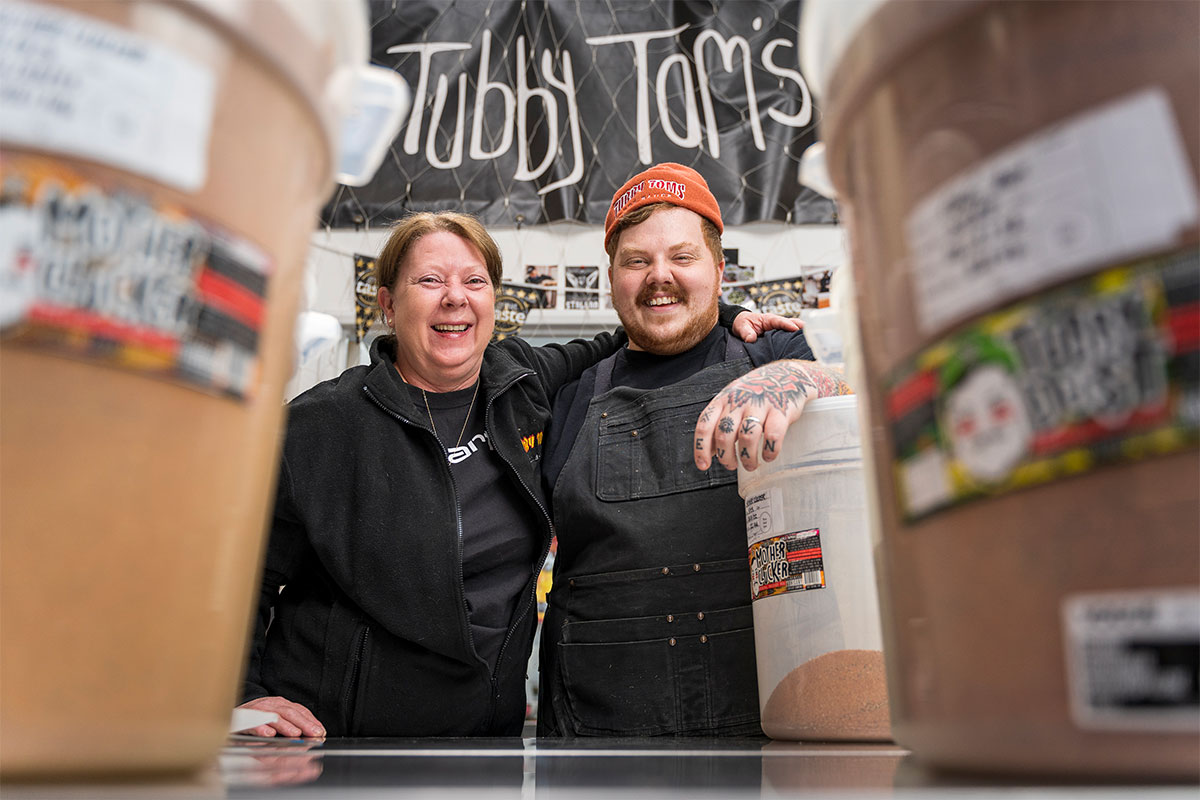 How has support from inside the county helped you to grow?
We've always had amazing support from local people, from ever since we first started to now! People are always willing to lend a hand with stuff, come down to our open days and events, and spread the word. Plus, there are loads of brilliant local stockists that champion our products too and we couldn't do without them.
We definitely wouldn't have been able to grow in the way we have without support from local networks like The Growth Hub and amazing pals in the industry like Hetty's Brownies and Kitchen Garden.
How far outside of Gloucestershire do your products go?
We've previously supplied stockists all over the world, in places like France, Latvia and The Netherlands, but in the UK, we supply to over 85 outlets across the country. We've been featured in shops like Harvey Nichols and Meat London, and we've collaborated with brands like Meater as well.
Which of your products would you recommend to first-time buyers?
I'd recommend our Buffalo Hot Sauce as it's an amazing wing sauce, but I use it as a table condiment for EVERYTHING! It's especially good with a fried breakfast or avocado toast.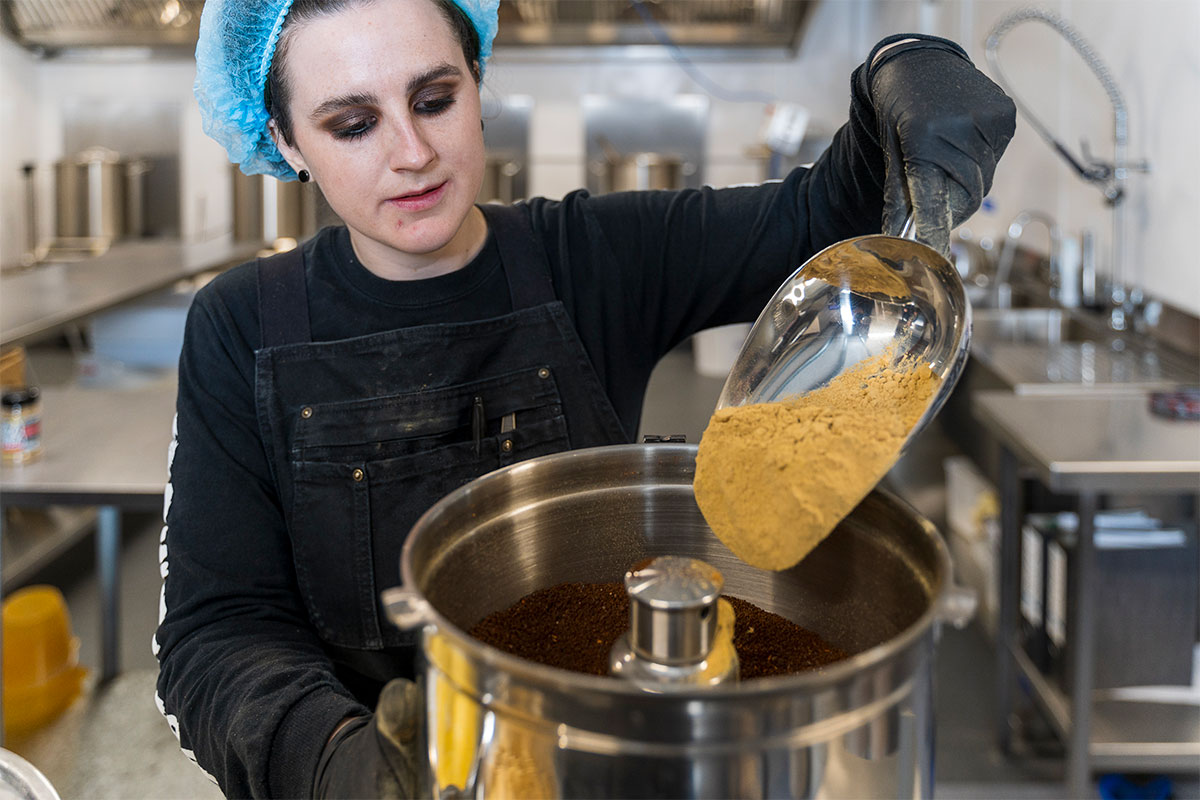 Do you create any unique products that you'd be hard pressed to find elsewhere?
You can buy mass produced sauces and spices in the supermarket but they taste rubbish. We process a lot of our ingredients to make them even tastier, which big manufacturers just won't do. We toast and smoke a lot of our whole spices before grinding them down to make our products. For example, I smoke peaches for our Burnt Peach Bourbon BBQ Glaze – it's a lot of effort but really makes a difference in the end product. Plus, it makes you feel proud of the things you make.
What does Made in Gloucestershire mean to you?
It means home. It also means opportunities. It's amazing how some people in Gloucester haven't heard of the Stroud Farmer's Market, which was voted the best farmer's market in the UK! It's awesome and occurs every Saturday. We're also fortunate to have a regular market on the cross in Gloucester, too. We have so many hidden gems here, whether that's events, street food, artisan makers and small businesses. We also have the Forest of Dean on our doorstep, which is where I now live and it's amazing – there's nowhere like it in the world.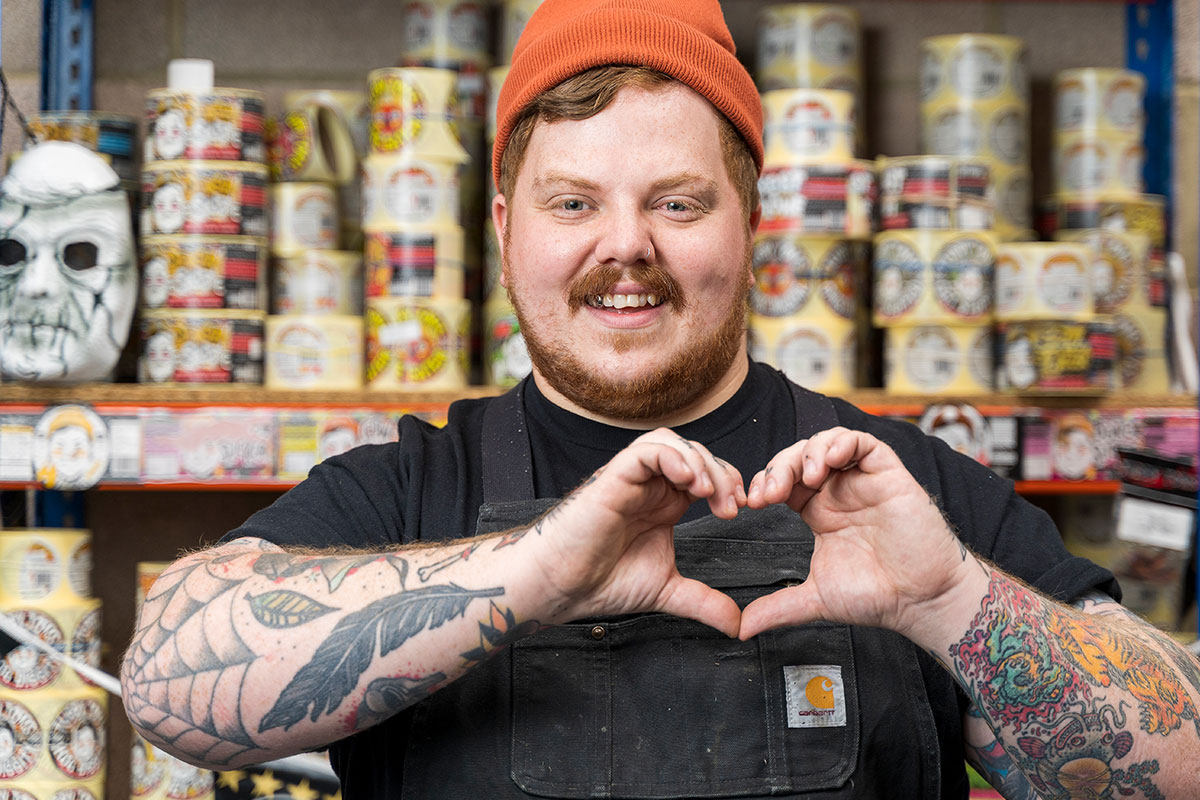 Where can we find your sauces and seasonings?
You can buy direct from us at www.tubbytoms.com, or you can find us at Over Farm, Webbs Garden Centres, Bath Road Beers, Court Farm Shop, Made in Stroud, Gloucester Services, Orchard Deli and The Gloucester Sausage Company.
Share this story: