Nominations are open for SoGlos Gloucestershire Lifestyle Awards 2023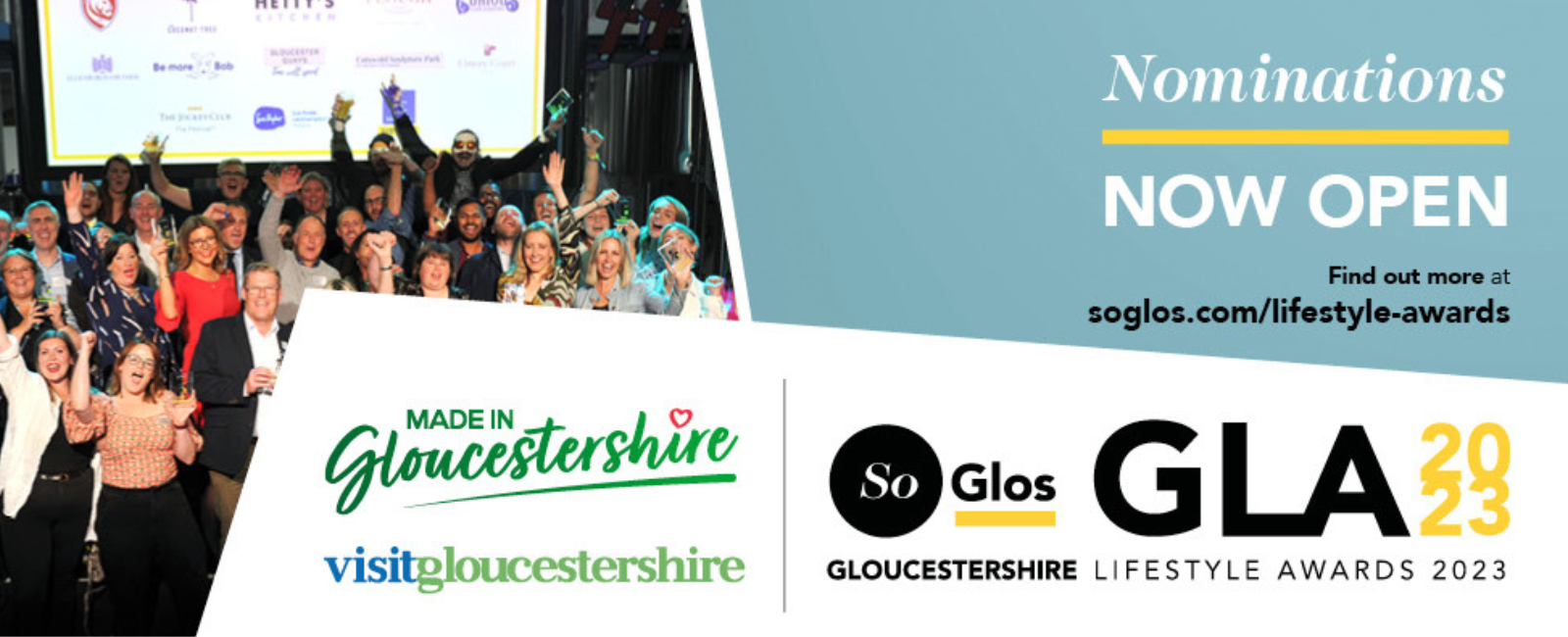 Nominations are now open for #SGGLA 2023!
It's time to enter your business in the SoGlos Gloucestershire Lifestyle Awards.
We are excited to be co-headline sponsors of the awards this year along with our partners, Visit Gloucestershire.
SGGLA 2023 awards night will be held at Dunkertons Cider in Cheltenham on Thursday 29 June 2023, with partners The Lucky Onion and PR Production Services, along with returning compere Steve Knibbs.
"As in previous years, businesses will nominate themselves and SoGlos readers will vote to decide a select list of finalists. But this year's winners and highly commended entries will be handpicked from the public's choice of finalists by a respected panel of judges, who will be looking closely at nominees' full applications – as well as their websites and social media – and drawing on first-hand experience." - SoGlos
There are 18 exciting categories to enter, plus:
"All businesses in the running are in with the chance of being named overall Lifestyle Business of the Year – with the winner of this special award being chosen by headline co-sponsors, from the list of winners across all categories. Nominations must be made through an official representative of the company – so remember to send your favourite Gloucestershire businesses a link to this page if you want to see them in the running. While anyone can nominate an individual for the Outstanding Contribution Award." - SoGlos
For more information about this year's SoGlos Gloucestershire Lifestyle Awards, visit soglos.com/lifestyle-awards.
Share this story: