Stroud Festival of Food and Drink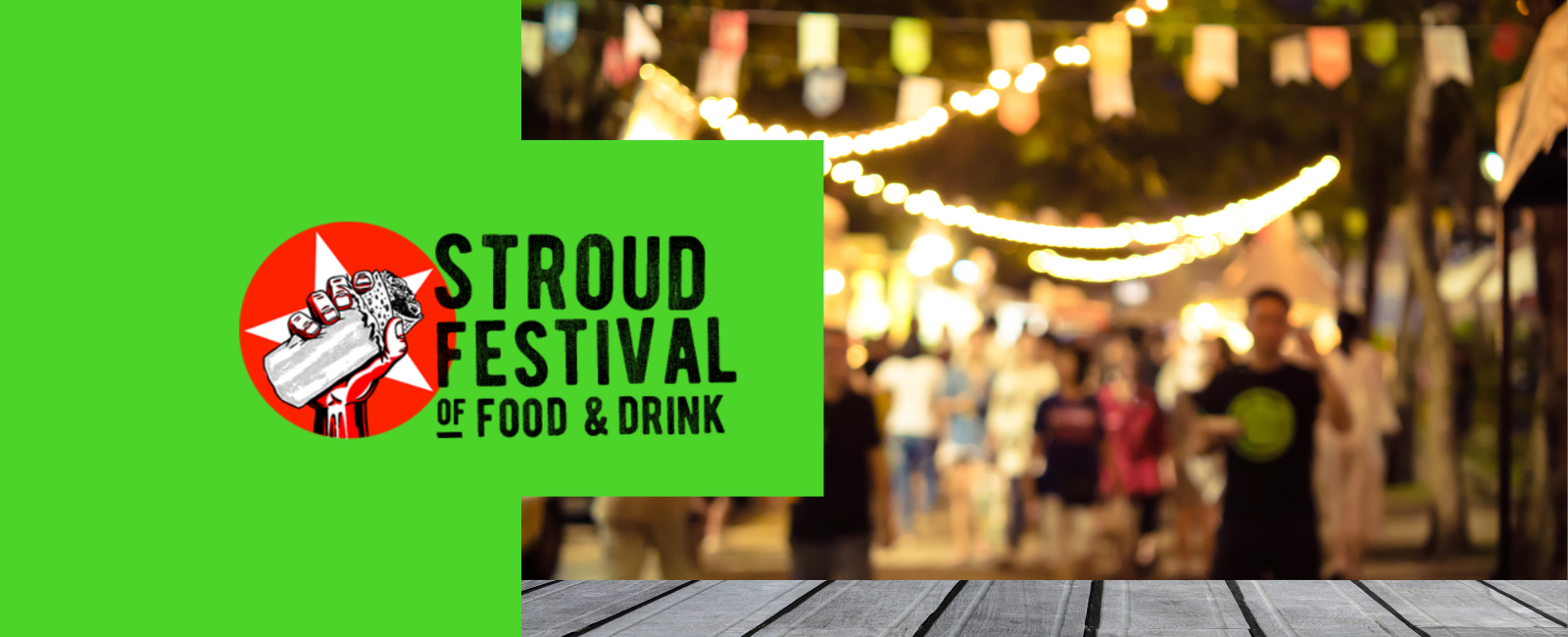 Stroud Festival of Food and Drink is back!
Friday 19th to Sunday 21st May 2023
Back for it's second year with a fantastic line-up of some of the most respected names in the business, showcasing the awesome food and drink venues based in and around Stroud.
There will be talks and masterclasses taking place in venues throughout the town featuring the likes of Jack Monroe and Oz Clarke as well as a host of local foodie heroes such as Tom Herbert, Ollie the Circus Chef, Jack Knight and Matt Beardshall with many more to come!
And that's just for starters... Stroud's finest home-grown food producers, chefs and restaurant owners will also be serving up tastings and workshops to suit every palette.
There will be family entertainment and culinary games, live music, street markets.
Most of the events are free, and Stroud will be buzzing with food trucks and bars, offering everything from international cuisine and local artisan produce, to vegan street food.
Nothing is off the menu, with something for everyone on all three days of this fantastic festival.
[Credit stroudfoodanddrink.com]
Share this story: