Trader applications now open Orchard St Christmas Markets 2023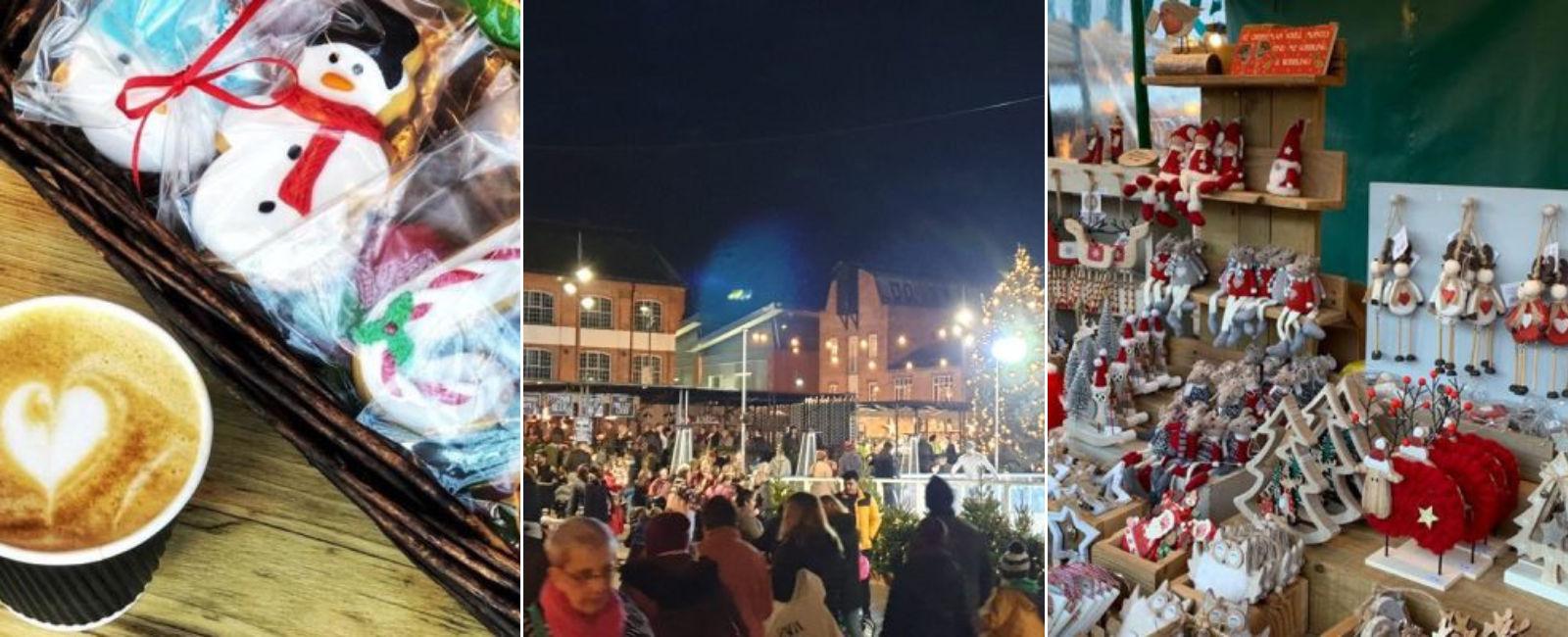 Channell Events are delighted to announce that trader applications are now open for the Orchard St Christmas Markets at Gloucester Quays 2023.
The 2022 Christmas markets were a huge success, with thousands of visitors attending each weekend to support traders and enjoy the experience of visiting the market. As always, the markets will offer a great mix of street food and bars, local artisan produce, craft, gift, homeware and Christmas decorations.
The market is further expanding for 2023, with two rows of wooden cabins along Victoria Dock. One row will be on the Southgate car park side, and the other on the waterside.
Cabins on the car park side will have barn doors and lighting plus you can order extra power, if required. Cabins on the waterside will have lighting but no other power can be ordered.
For a full description and size of cabins please read the Cabin Specification Document. Channell Events would like to mention, if you wish to book a cabin you must acknowledge on the booking form you have read this document. You will also need to bring your own padlocks for the cabins - barn door cabins have one door, and hatch cabins two doors.
The Festive Orchard St Markets will run over every weekend from 4/5 November to 16/17 December as follows:
November: 4th & 5th / 11th & 12th / 18th & 19th / 25th & 26th
December: 2nd & 3rd / 9th & 10th/ 16th & 17th
Trading times: 10am - 6pm (Saturday) and 10am - 5pm (Sunday)
You can pick the weekends you would like to trade, and you can do as many or as few as you wish to suit your schedule.
An ice rink will also be at the event and will run every day from mid-November including our weekend markets, through to January.
The price per weekend is £250 +VAT for either a market stall (3m x 2m with table) or a wooden cabin. Lighting will be provided on market stalls and cabins. Catering space is £40 per sq metre (minimum 9 sq m). All prices exclude VAT and any additional electrics.
Due to the popularity of the event, there are a limited number of market stalls and cabins available, so make sure you book as early as possible as demand is already high. Applicants will be sent a confirmation email from the facilitators if successful and invoices will be sent once your application is processed as a confirmed booking. A 50% deposit will be required to reserve space however we can work with you on a payment plan if you prefer.
You can apply for a space using the online application form and you can always find our more about Channell Events here.
[Image credit: https://channellevents.com/victorian-christmas-market-gallery/ ]
Share this story: