VANILLA POD BAKERY LAUNCHES CHRISTMAS COLLECTION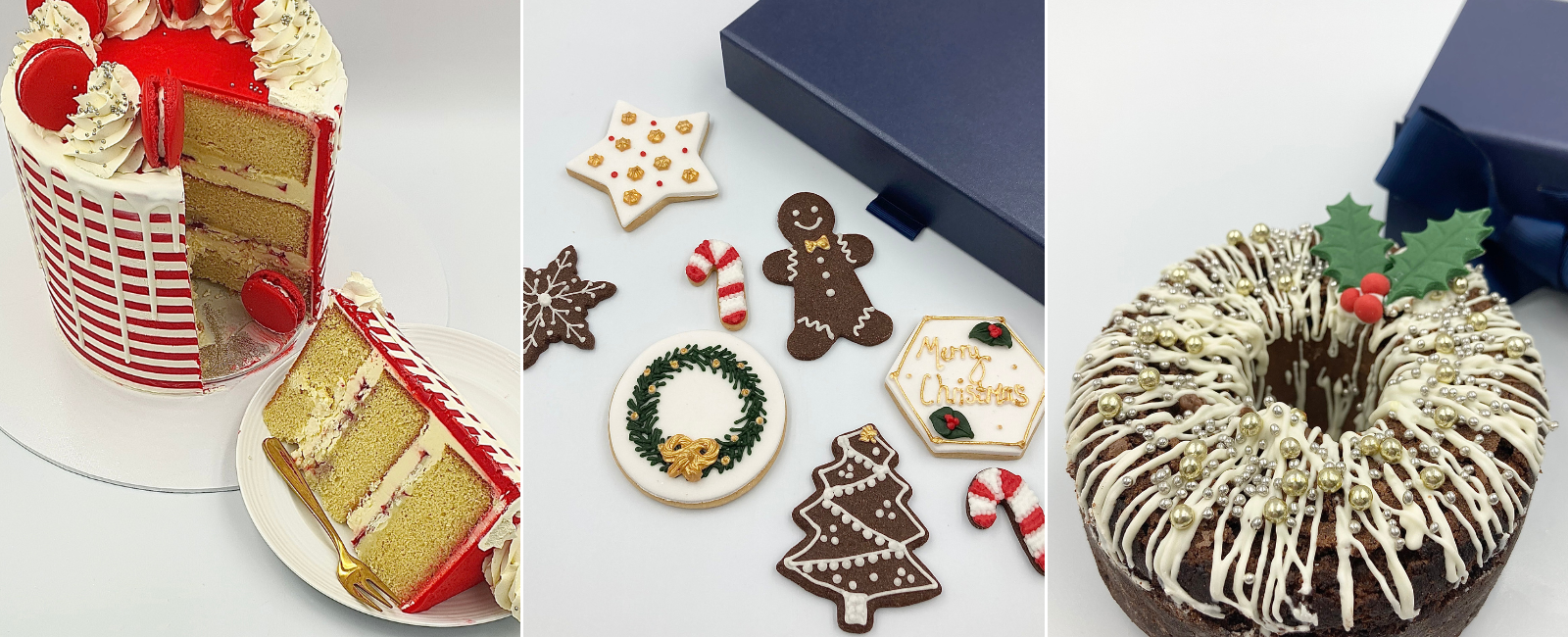 Following on from the success of the collection last year, Cheltenham's Vanilla Pod Bakery has launched its Limited Edition Christmas Collection for Christmas 2022. Available to order and pre order from their website now.
This year the award-winning bakery's Christmas collection will include Traditional Royal Iced Christmas Cakes (new for this year), indulgent two tiered buttercream iced cakes, as well as cupcakes, triple chocolate brownies and hand iced biscuits.
Pia Cato, 36, Director & Founder of the Vanilla Pod Bakery says,
"I am very excited to be offering a Christmas Collection again, this is our third year of providing a Limited Edition collection such as this. Last year was so successful we wanted to bring it back and hopefully it can become a Vanilla Pod Bakery tradition."
She adds, "One thing I can't wait to eat is our Triple Chocolate Brownie Wreaths, they are super delicious and make for wonderful gifts".

The hand iced biscuits, macarons and triple chocolate brownie wreaths all come packaged in the Vanilla Pod Bakery's signature navy blue boxes and pale blue tissue paper, and can all be posted UK wide. The cakes and cupcakes are available for local Cheltenham delivery, and can also be collected from our studio in Leckhampton,
Cheltenham. The collection will be able to order online until 18th December 2022. The last postal date
before Christmas is Wednesday, 21st December and the last collection date from the
Vanilla Pod Bakery cake studio is the morning of 24th December. The studio will then be
closed for cake orders until 3rd January 2022.

The Vanilla Pod Bakery also creates postal Tasting Boxes which are perfect for trying a selection of wedding cake flavours or to have as a delicious birthday treat. The studio also creates luxurious wedding cakes and extra special birthday cakes.

For more information visit www.vanillapodbakery.com, contact pia.cato@vanillapodbakery.com
Share this story: