Made in Gloucestershire members win at The Great Taste Awards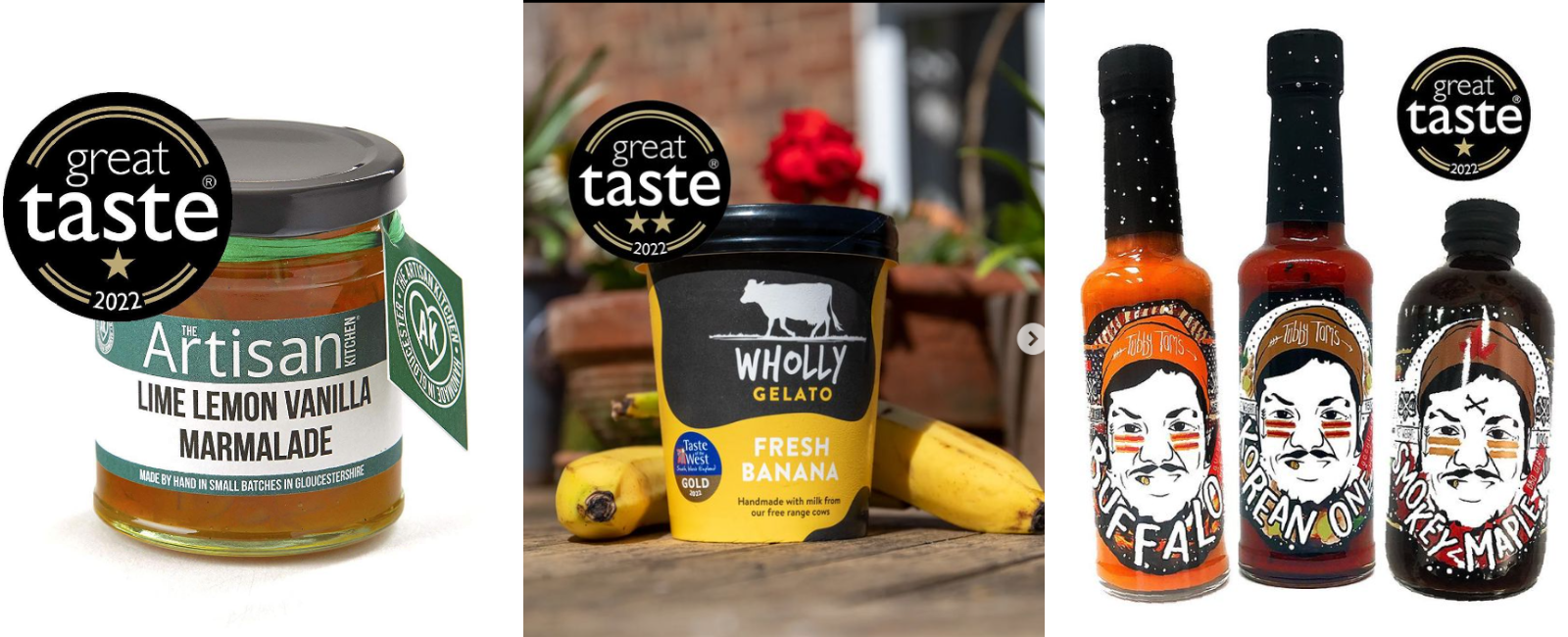 Gloucestershire food and drink businesses scoop up one, two, and three stars at this year's Great Taste Awards.
The Great Taste judging panel was made up of more than 500 food and drink professionals. Taking part in a blind taste test, all judges rewarded the South West region food and drinks producers with a total of 529 awards.
Gloucestershire winners included our very own member The Artisan Kitchen in Gloucester, being awarded three stars for their signature Blaisdon Red Plum Jam, Tarocco Blood Orange Marmalade, and pink grapefruit vanilla marmalade.
Other Made in Gloucestershire members winning those very well-deserved Great Taste Award stars were Cherry Moo, Wholly Gelato, Non-Solo Pasta, as well as Tubby Tom's and Todenham Manor.
The highest scoring producers are also in with a chance of winning one of 10 Golden Fork trophies, as well as the Supreme Champion award for the highest scoring three-star product of the year, at the Great Taste Golden Fork Ceremony on Monday 5 September 2022. The Artisan Kitchen has two products nominated for this fantastic award and we wish them the best of luck!
Massive congratulations to all winners and a big shout out to all our Made in Gloucestershire members who reached for the stars; literally! Check out our own Instagram page celebrating these well deserved businesses.
And to see all Gloucestershire winners, head to The Great Taste Awards website.
[Image credit: @theatrisankitchen on Instagram; @tubbytoms on Instagram; @whollygelato on Instagram; @todenhammanor on Instagram]
Share this story: